Nancy and Nathan chose Tara Guerard to plan their classic, outdoor wedding in Sea Island, Georgia, a place very close to their hearts. Prior to their move to the groom's native home in Australia, Nathan surprised Nancy and proposed at The Ocean Forest Golf Club in Sea Island. "I have the most wonderful memories there from childhood summers and family holidays," she says.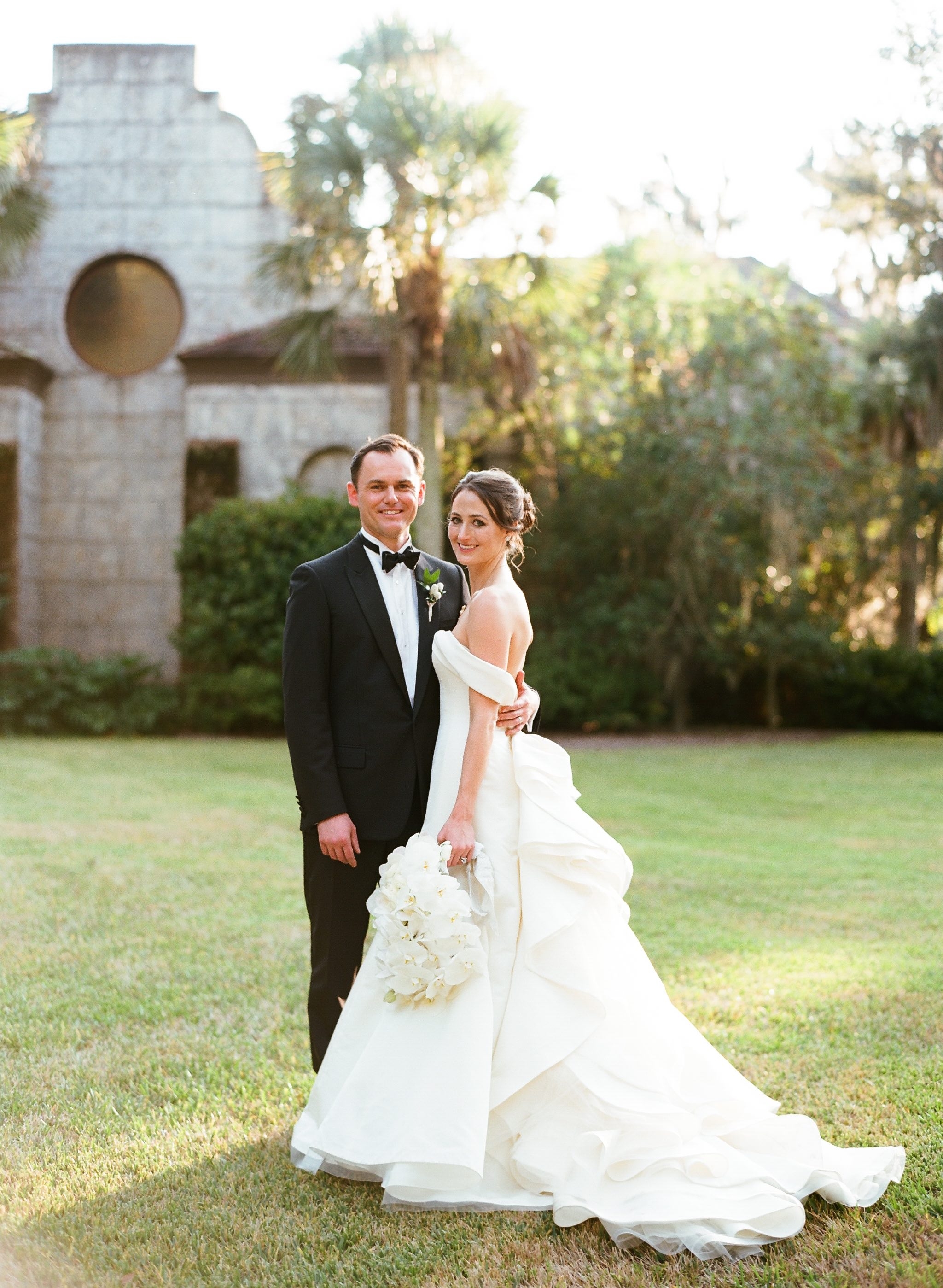 On October 10, 2015, the couple gathered with over 200 guests to exchange heartfelt vows and celebrate their love.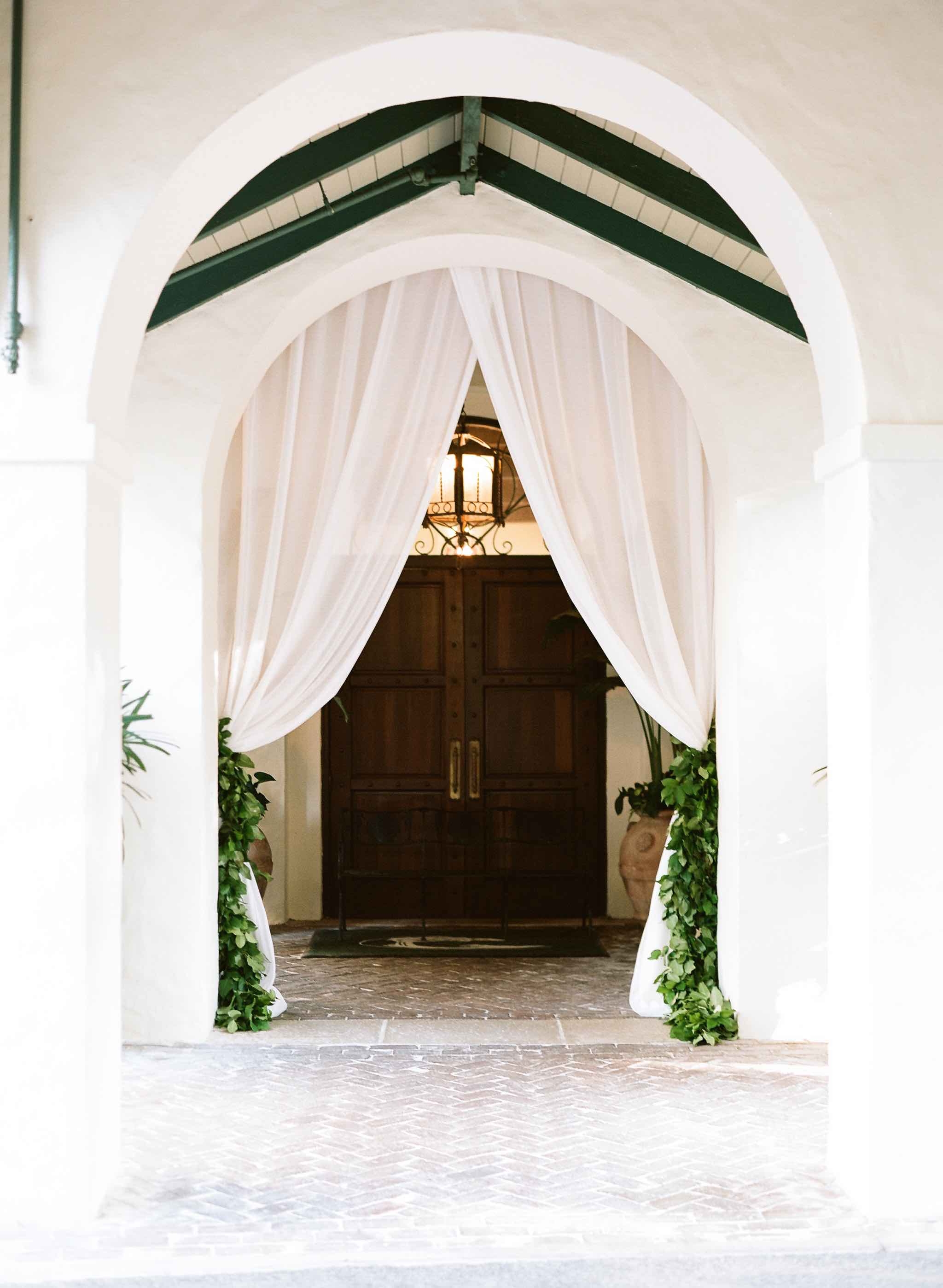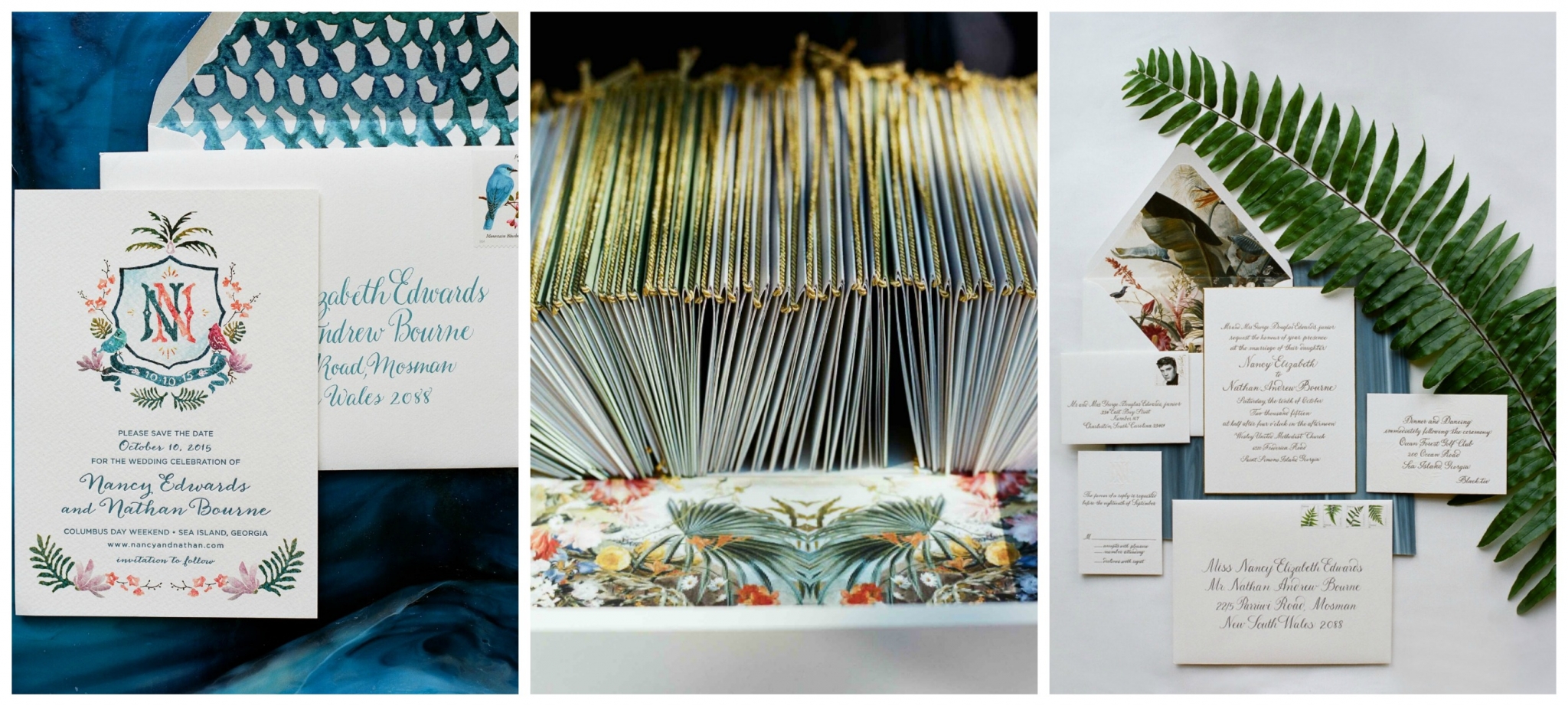 The Spanish Colonial architecture of Sea Island informed the myriad details and the vibe of laidback luxury of the wedding. Tara composed an event with personal details, natural elements, and a bit of tropical flair, all the while embracing the couple's classic sensibilities.
Guest gift bags were a flat canvas tote full of a mix of items from the groom's native home in Australia, and the bride's home in the U.S., including homemade chocolate chip cookies.

For their save the date, Lettered Olive designed a custom monogram incorporating some of Sea Island's local flora and fauna. That theme was woven throughout the paper and wedding designs. Ceremony programs were passed out to guests on trays lined with printed paper used in the programs matchingthe invitation liners. Notice the Elvis Presley stamps on the reply cards--a fun nod to the bride's hometown of Memphis, Tennesee.

The ceremony took place at a chapel at Frederica, and Liz Banfield captured spectacular images of the wedding.

Tara is known for creating intimate lounge spaces, which are a hallmark of her seamlessly designed events. The elegant cocktail hour included little enclaves for guests to enjoy libations and lively conversation.

After the ceremony, guests made their way to the Ocean Forest Golf Club for cocktails, dinner, and a night filled with laughter and dancing.