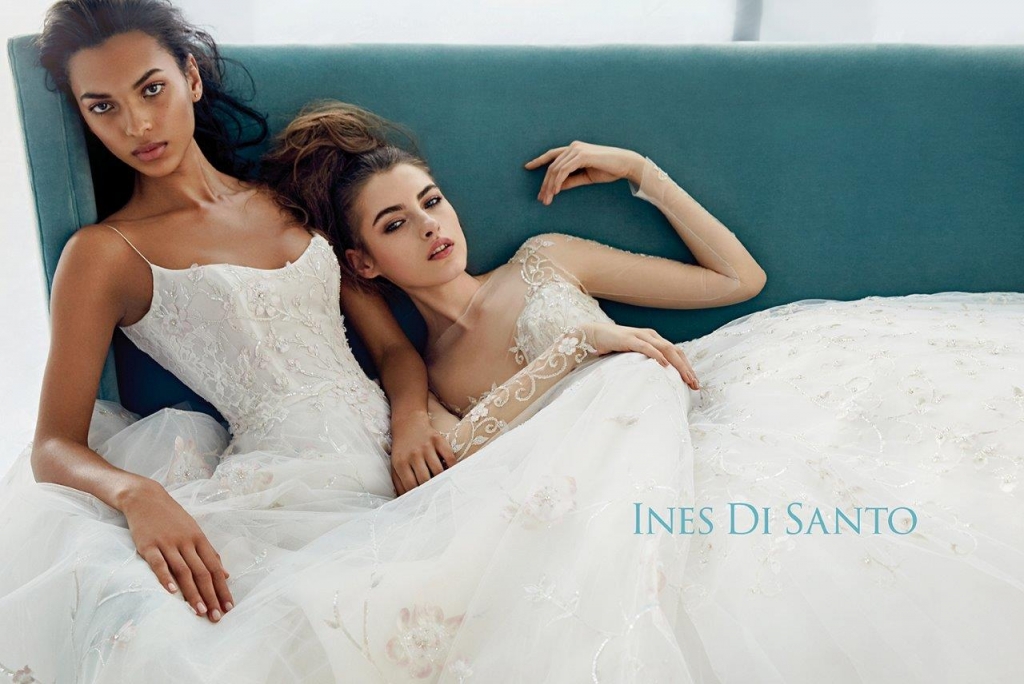 We are very excited to host our first Trunk Show with our newest designer, Ines Di Santo. Sophisticated brides who are looking for a gown with vibrant femininity, luxury, and elegance, Ines Di Santo is the perfect designer for you.
Ines Di Santo wedding gowns use fabrics that reflect her obsession with the romantic. Ines strives for the ultra extravagant, combining the finest of English and French tulle, Italian silks, Swarovski crystals, downy Ostrich feathers and intricate antique laces. She has been referred to as a leader, taking risks and creating bridal gown styles that are fashion forward, classic, unique and distinguished. When asked to describe what women should look for in a bridal gown, Ines responds: "A wedding gown is an expression of the bride's personality. Her dress should complement her figure, her mannerisms and mirror her personal style and aura."
This trunk show is the only time to experience over 20 best-selling gowns from her current and past collections. Join us in finding your perfect dream gown. Please see below for some of the gowns that will be available in our salon during the Trunk Show.
Date: June 16 - 25, 2017
By appointment only.
Contact us by email at info-hawaii@magnolia-white.com or call 808.800.3088 to book an appointment.