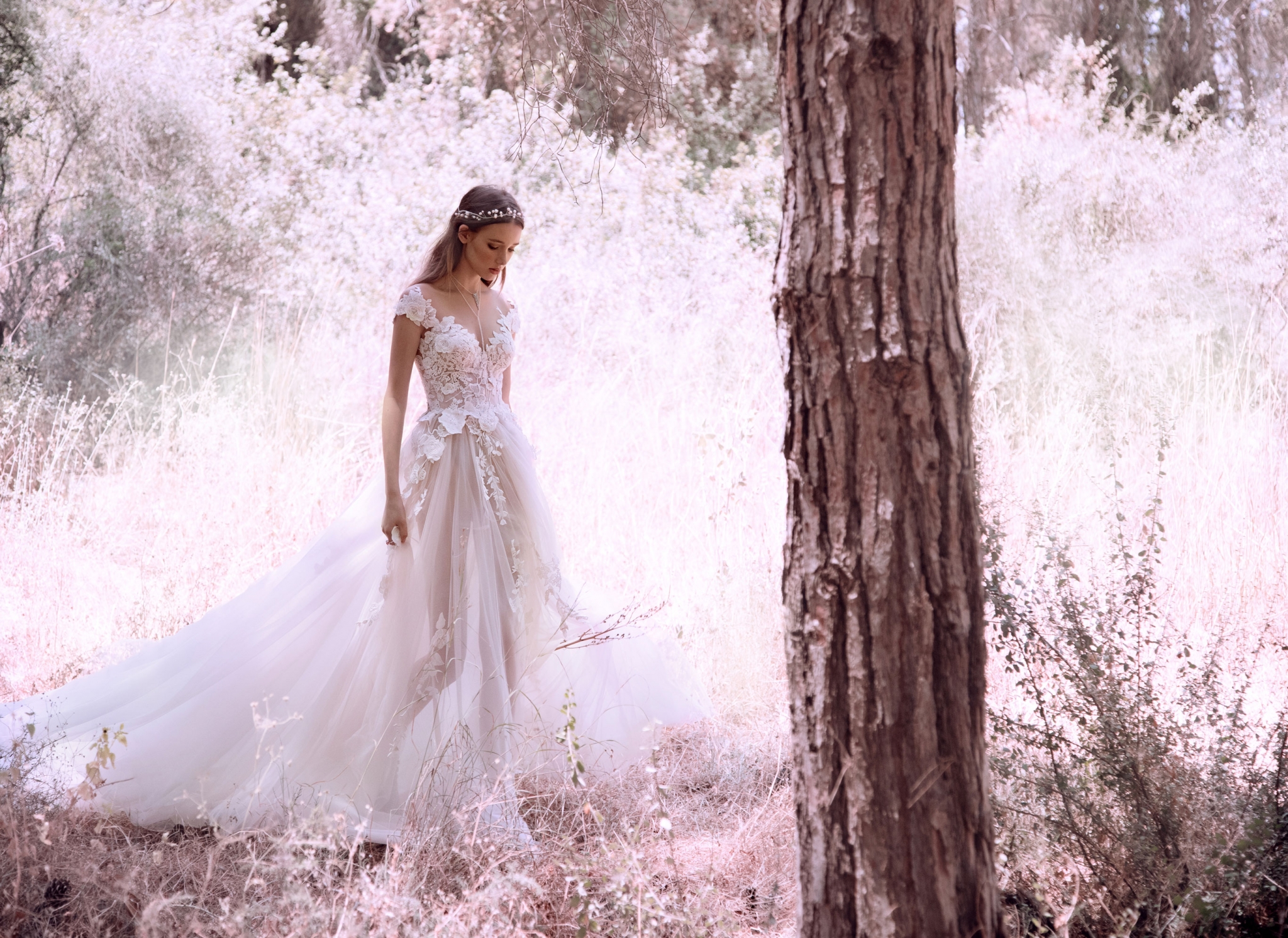 We are thrilled to announce our third Galia Lahav Trunk Show at Magnolia White Hawaii! Be one of the first brides in Hawaii to wear a stunning gown from Galia Lahav's ready-to-wear GALA collection. This trunk show will include the newest designs as well as best sellers from previous seasons. See below for some of the gowns that will be featured in our salon during the last weekend of October.
"GALA is our premium ready-to-wear bridal line, for the young-vibed bride. With a trendy concept that directs us in each collection, this collection is inspired by the "bourgeois-bohemian" (BOBO) trend and is dedicated to Italian filmmaker Federico Fellini. Fellini knew how to blend fantasy, baroque images and earthiness. So, you'll find a mixture of fabrics, silhouettes, laces and senses of style that redefines the term "wedding outfits". The Color palette is a blend of Pink-blush, Silver-linings, Ivory and Milky-white laces, alongside trendy unconventional cuts." -- Galia Lahav
Date: October 27 - 29, 2017
By appointment only.
Contact us at info-hawaii@magnolia-white.com or call 808.800.3088.