We are thrilled to announce our Galia Lahav Trunk Show at Magnolia White Hawaii! Be one of the first brides in Hawaii to wear a stunning gown from Galia Lahav's ready-to-wear GALA collection. This trunk show will include the newest designs as well as best sellers from previous seasons. Her GALA gowns fall in the $5,000 - $9,000 price range and take about four months to produce. See below for some of the gowns from her newest collection that will be featured in our salon during the last weekend of April.
"GALA is our premium ready-to-wear bridal line, for the young-vibed bride." With a trendy concept that directs us in each collection, this collection was inspired by bringing the rhythm, crescendos and the symphony of sounds to life. Under the assumption that a woman's soundtrack reveals as much about her style as her scent, the GALA No. 5 collection aims to please any bride looking to strut and dance down the runway to her own beat. The dresses in this collection focus on allowing expressive moment, with of course, a high quality and fashion-forward aesthetic.
Date: April 27 - 29, 2018
By appointment only.
Contact us at info-hawaii@magnolia-white.com or call 808.800.3088.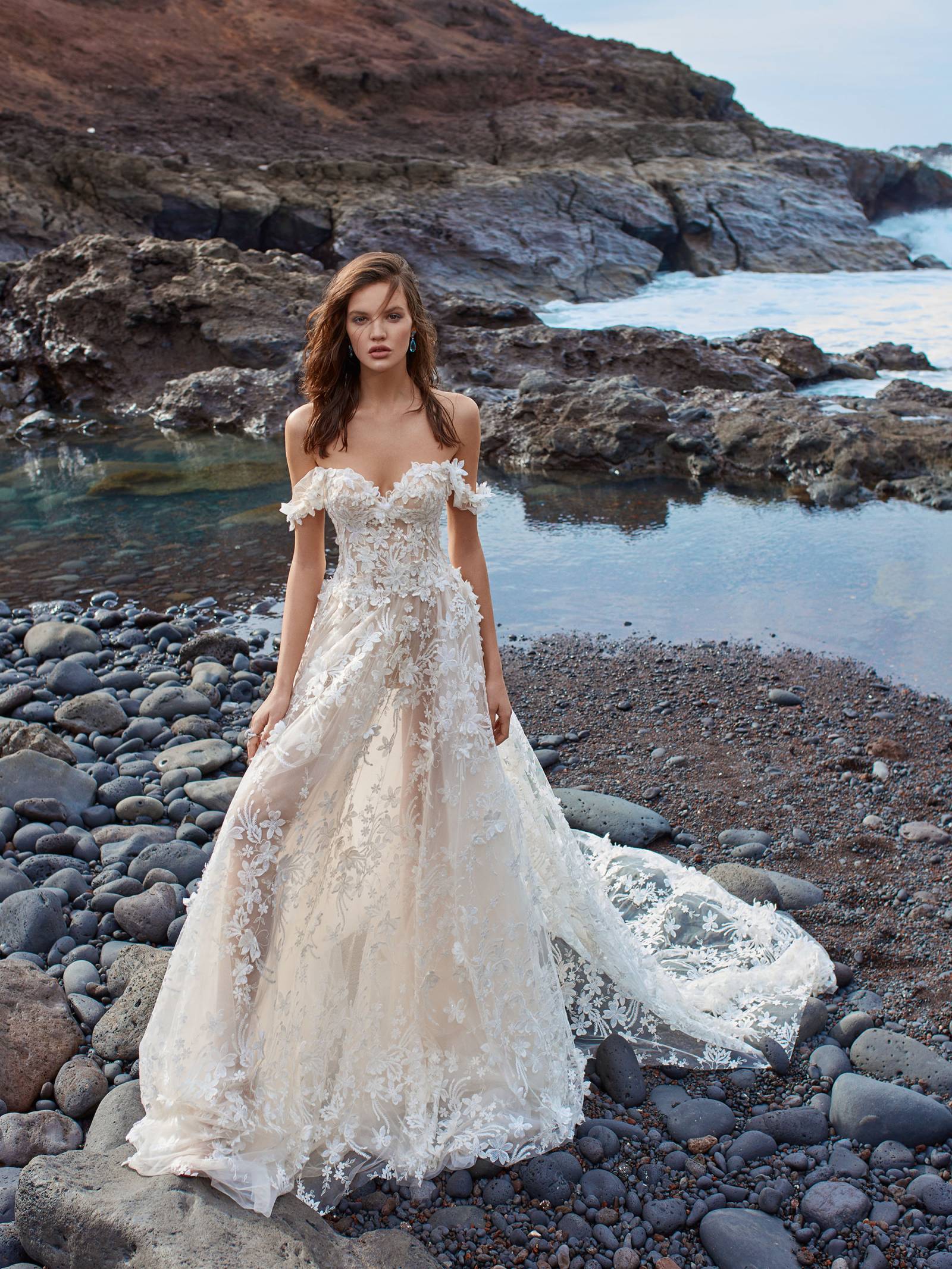 GALA 1007 with GALA 1019 cape
GALA 1013 with GALA 1018 Veil