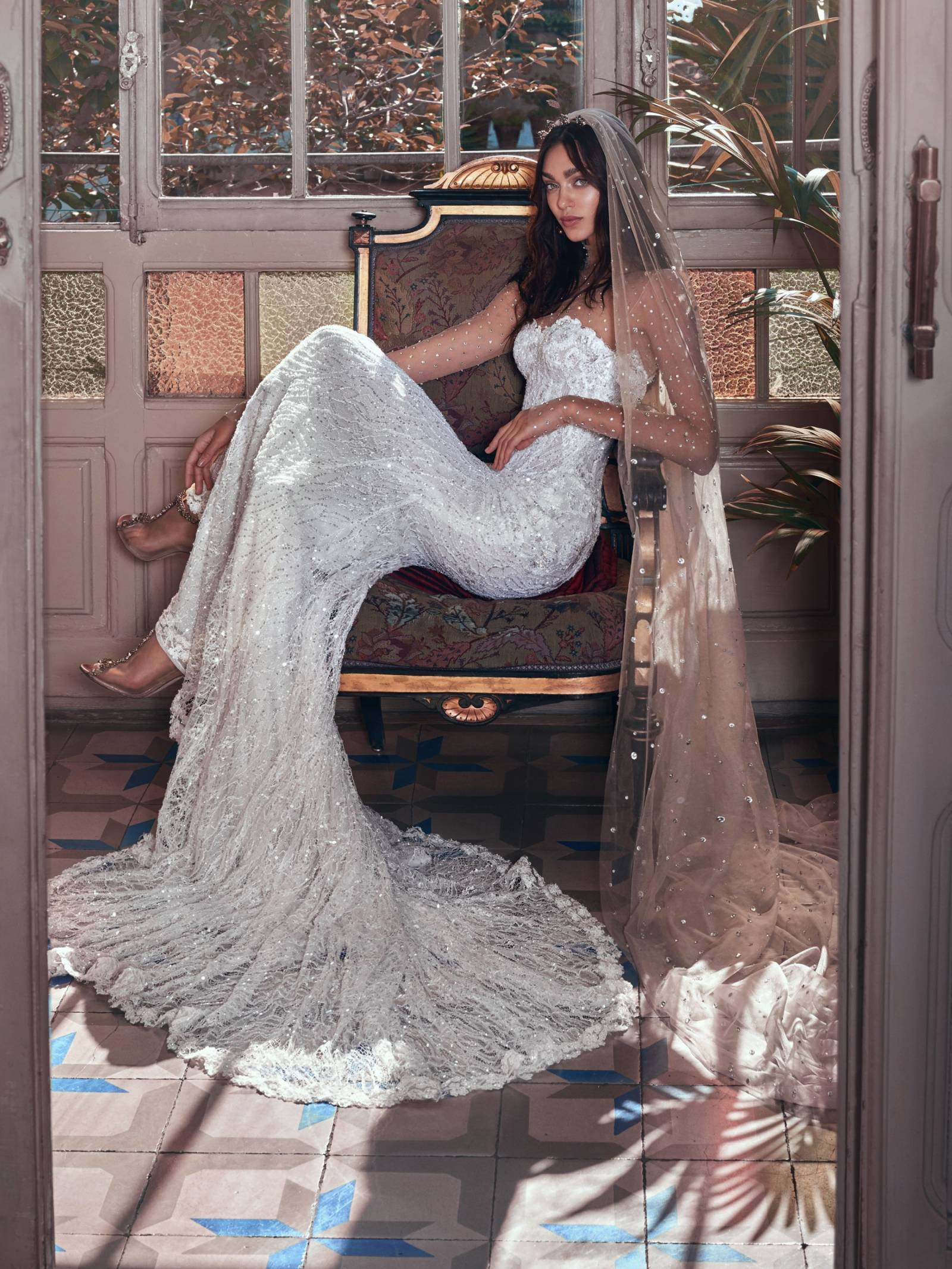 We are so thrilled to host our Galia Lahav Trunk Show this February during Wedding Week Hawaii at The Modern Honolulu! Be one of the first brides in Hawaii to wear a stunning gown from Galia Lahav's newest Couture collection, Florence by Night, or her best sellers from past collections Le Secret Royal and Victorian Affinity. Her Couture gowns fall in the $7,000 - $15,000 price range. See below for some of the gowns that will be available during the Trunk Show.
Florence by Night by Galia Lahav expresses a deep love for couture envisioning the invisible leads to fantasy, and visions of a mystical night garden where rare florals bloom and the world's finest scents come to life slowly evolved. From dreamy, sweet smells, to floral and herbal notes, and even more androgynous musks. Ushered in new approaches to gossamer tulles, fine laces and intricate embroidery, woven into interpretation of how the world of scents would come to life.
"A bride's desire to express her individuality in her daily life with her scent, and through fashion on her wedding day."
With this collection, Galia wants you to express yourself because no two women are alike, each requires their own unique scent and style.
Date: February 16-18, 2018
By appointment only.
Contact us at info-hawaii@magnolia-white.com or call 808.800.3088.